DA and Kyle Korver get Inducted together!
This Saturday Creighton U. inducts Coach Dana Altman and player Kyle Korver into it's Athletics Hall of Fame.  Altman is CU's winningest coach (total wins) and Korver is among the best athletes to don a Bluejay uniform.  Korver played for DA during one of the greatest stretches of CU Basketball history during the early 2000's, is among the Top 10 in scoring, and is the alltime leader in 3-point scoring .
Coach Altman moved on to the University of Oregon where he has continued his winning ways, reaching the Final Four in 2017.  Coach won 327 games at CU and has an overall college record of 617-325.
Kyle was selected 51st in the 2nd round of the 2003 NBA Draft.  He has played for several NBA teams, currently with the Cleveland Cavaliers.  He is a 1 time NBA Allstar and has been a top 3pt specialist over his 15 year NBA career.
Both www.gocreighton.com and www.whiteandbluereview.com have feature stories on the HoF pair.  Check it out.
Both gentlemen are excellent representatives of Creighton.  Well done, fellas!
LE:  Friday activities…Watch "Creighton Men's Basketball Alumni Recognized (8/24/18)" on YouTube
https://youtu.be/VbDN9oA8zPk
LE: Video from HoF Banquet…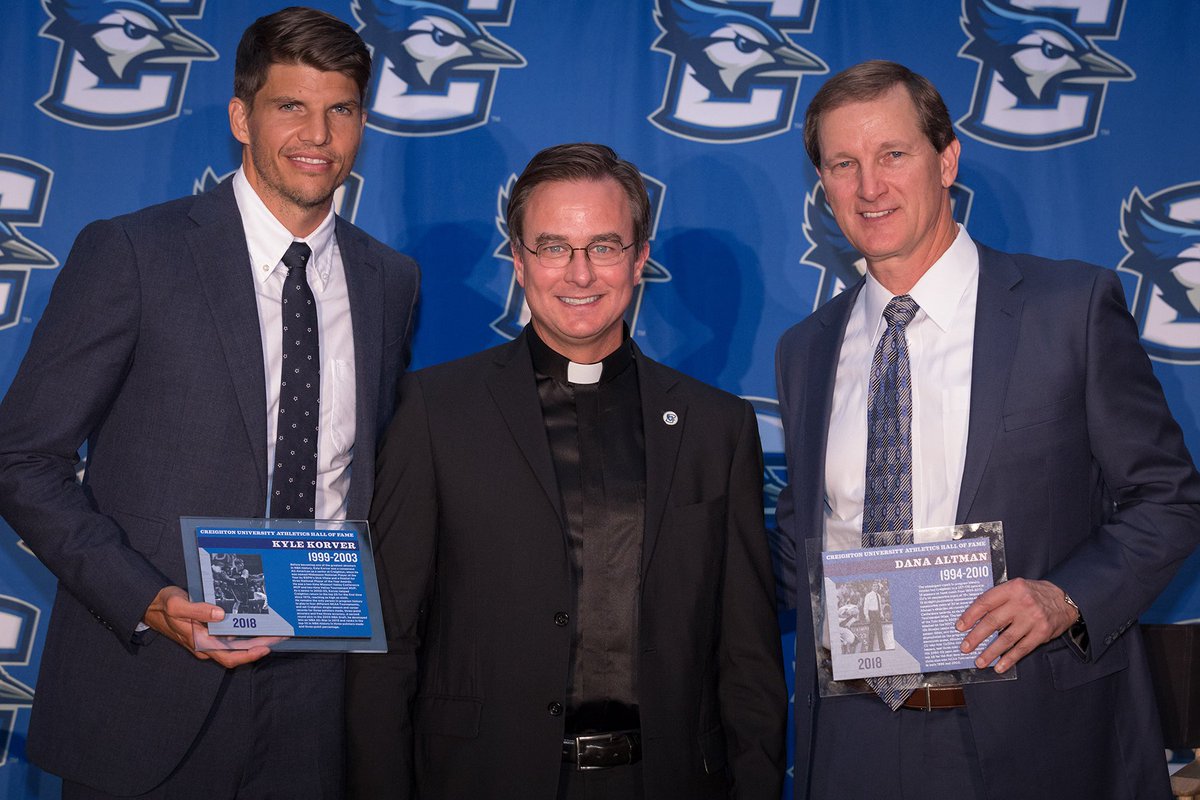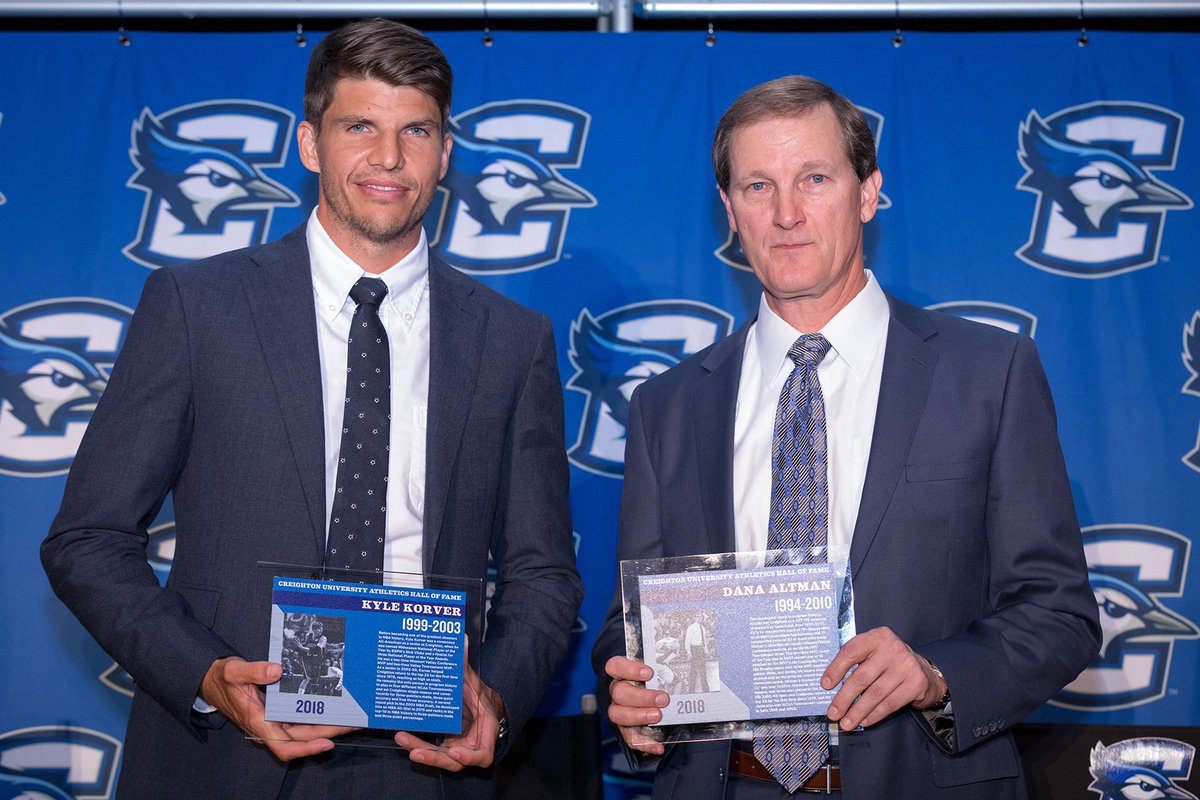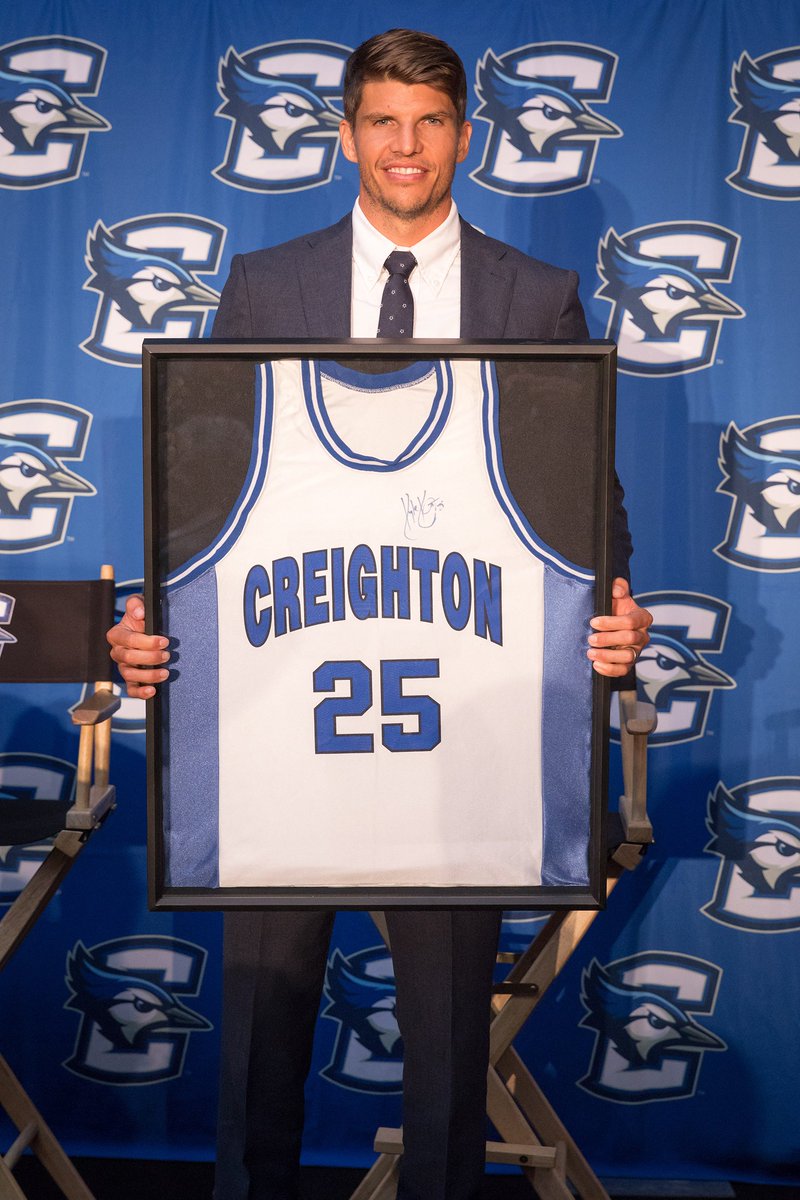 This jersey will be enshrined for the rest of Creighton history! #GoJays