Pop Isaacs, Ryan Kalkbrenner,
Omaha Summer league
Pop Isaacs brought us up-to-date with a Rivals interview. He offered some insights on the visits. Plans to cut list after the Peach Jam.
https://basketballrecruiting.rivals.com/news/2022-point-guard-pop-isaacs-breaks-down-recent-official-visits
Ryan Kalkbrenner makes the USA U19 National Team. Off to Latvia for FIBA Championship games next month.
https://gocreighton.com/news/2021/6/25/mens-basketball-kalkbrenner-named-to-2021-usa-basketball-mens-u19-world-cup-team.aspx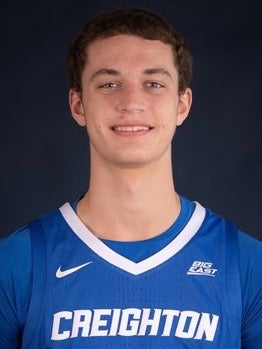 Summer offers: 2023 & 2024.
The summer offers are flying fast n furious. In June alone the Jays have made 8 offers to 2023 recruits. Mac has made another 5 offers to 2024 Kids.
Up Next…2021-22 Season
Metro Summer League…
Most of the team will be participating in the Omaha Metro Summer League. Expect Arthur, Ryan N., & Ryan K. to be participating with their National Teams. Rati and Modestas are still recovering from injury. Former & Pro Jays will also be participating, as per usual.
#RollDamnJays!