Andronikashvili debutes at #64 on 247's Rankings.
Evan Daniels and his 247 crew evidently think very highly of Mr. Andronikashvili.
247Sports evaluated Andronikashvili in the FIBA u18 Division B European Championships in Skopje, Macedonia in 2018 and at the same event in Oradea, Romania in 2019. Andronikashvili averaged 17.4 points, 5.9 rebounds and 4.0 assists in the 2019 event.

The 247Sports policy on international prospects is to hold off on ranking them until they make their college destination.

Now that Andronikashvili has signed with Creighton, he's been graded as a 95 and ranks as the No. 64 overall  prospect and No. 13 point guard in the 2020 recruiting class.

This gives Creighton its second top 100 recruit in the 2020 class, joining Ryan Kalkbrenner, who ranks No. 91 overall. The Bluejays also hold a commitment from Lithuanian forward Modestas Kancleris. Kancleris has been evaluated by 247Sports as a three-star prospect.

The updated ratings of Andronikashvili and Kancleris move Creighton's recruiting class up to No. 24 overall and No. 3 in the Big East Conference.
The two Euro recruits give a surprising boost to this Creighton class.  Jays have 5 recruits overall in this class.  In addition to the 3 above Creighton has picked up sit 1 transfer SF Alex O'Connell (Duke) and preferred walk-on SG Sami Osmani (Oak Lawn, IL).    Sami O
In case you missed it.  Sami is my favorite and I have high expectations of his performance on the Hilltop.
Rati and Ryan make this Bluejay 2020 Class the best in the modern era.  The best since current rankings systems have been devised and used.  247 rankings below.
1
Class of 2020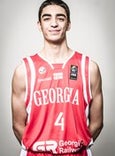 2
Class of 2017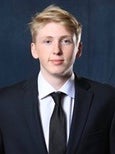 3
Class of 2020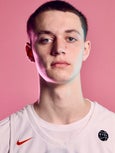 Roll Damn Jays!