Coach Sutton was the 10th Coach in the Creighton Line.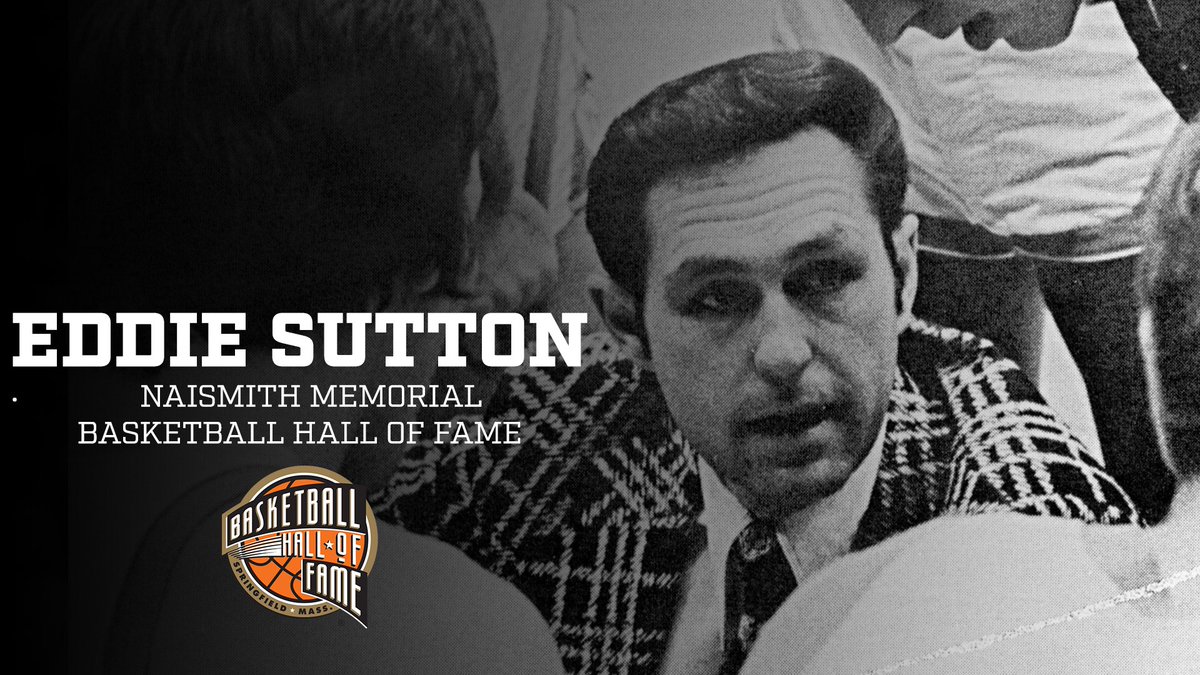 Another Creighton Great has passed on…  HoF Coach, the great Coach Eddie Sutton.
https://www.thetulsanews.net/news/265200558/hall-of-fame-coach-eddie-sutton-dies-at-84
Coach Sutton followed a Creighton Legend, the late great, Coach John J. "Red" McManus, as the 10th Head Basketball Coach in the Jays lineage.  Eddie Sutton, in his first Div 1 assignment, coached Creighton Basketball for five seasons from 1969 to 1974.  Coach tallied the following record during his 5 year span on the Hilltop:  82-50  (.621) and one NCAA Tournament in 1974.  His 1974 NCAA Tourney team is the last CU squad to play against Kansas, losing 54-55 in the Midwest Regional.
Coach Sutton was one of five coaches honored by the Jays during the 2013 season, at the inaugural Big East Game versus Marquette.
"The only time I had been back was when I brought my team here to play," said the 77-year-old Sutton, a member of basketball's Hall of Fame. "I had a marvelous five years here. One of the things I enjoyed was that as the host school for the College World Series, I got to see every inning of every game.

"I've always been a big baseball fan, and that event just keeps on growing."

The same could be said about Creighton, Sutton said. He said he took time Tuesday to tour the campus, and its growth astounded him.
"I'm so pleased that it's grown like it has," Sutton said. "We were talking today, and I think we're all pleased to see how this program has developed."
Creighton again honored Coach Sutton during the 2016 season.
https://www.omaha.com/sports/college/creighton/former-creighton-coach-eddie-sutton-part-of-star-studded-hall-of-fame-class/article_26f4ed36-4a96-5aec-94d5-99b8bc9a7b0e.html
Coach Sutton was inducted into CU's athletics Hall of Fame in 1997. He's also a member of the National Collegiate Basketball Hall of Fame (class of 2011).  He is a member of this year's Naismith Hall of Fame (Class of 2020).
Once a Jay, Always a Jay!
R.I.P.